REAL SOLUTIONS.
BY CHILDREN
FOR THE WORLD


The I CAN
MARKETPLACE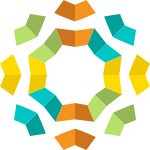 THE MARKETPLACE OF SOLUTIONS
Over 10 years, Design for Change has received over 30,000 solutions by children from over 65 countries which have addressed 10 global goals. We have created an online platform which has the 100 of the boldest, most creative and easy to replicate solutions that can be taken to SCALE.
This Marketplace is a unique opportunity for Industries, Corporates, Institutions, Schools, Municipalities and Governments to invest - not money - but their intent, bandwidth & capabilities to SCALE the solutions that the children have designed.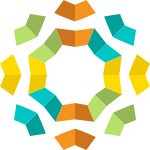 IT TAKES JUST 4 SIMPLE STEPS TO BE THE CHANGE
Pick a GOAL

Children from all over the world are tackling social issues around 10 global goals. Choose the goal that you want to

Choose a SOLUTION

Each goal has 10 replicable solutions to choose from. Choose the solution that you connect to most and want to multiply its impact.

Implement at SCALE

Use our replicable blueprints and your network and resources to implement the solutions at scale.

Measure the IMPACT

Work with our team to measure the IMPACT and then SHARE your stories of change to inspire the world about the potential of the solutions!
EXAMPLE OF SOLUTIONS
MEET KRITIKA AND HER FRIENDS FROM INDIA

with the help of her friends she freed her school from fear by creating an affirmative discipline wheel to eliminate corporal punishment and restore the joy of learning

MEET SARA AND HER FRIENDS FROM DENMARK

who designed a resource book to break myths around 'typical' male and female jobs and help celebrate a more gender neutral mindset!

MEET KARLA AND HER FRIENDS FROM COLOMBIA

who designed a toy plane "Cigabionica" using recycled materials which would fly over the land and drop seeds, as well as be able to document it. After four months, the region was restored to its natural state and regained its vegetation.