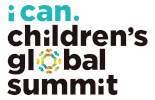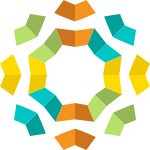 VISA INFORMATIOM
THINGS TO KEEP IN MIND AS YOU PREPARE YOURSELF AND YOUR TEAM FOR THE EVENT
Check for necessary travel document for the entire contingent - passport, visa and insurances etc.

Student teams will need to complete the story of change and upload on the platform so that they are able to share it at the BTC.

Rome has two, airports — Fiumicino (FCO) and Ciampino (CIA) — and they're both international. So you decide between them. No airport transfer arrangement will be there.
The following states Do Not Require a visa for stays up to 90 days but do require a Valid Passport to enter Italy-
AUSTRALIA
ARGENTINA
BRAZIL
BULGARIA
CHILE
COLOMBIA
DENMARK
FRANCE
GUATEMALA
HONGKONG
ISRAEL
IRELAND
JAPAN
LITHUANIA
MACAU
MALAYSIA
MEXICO
MOLDOVA
NEW ZEALAND
PARAGUAY
PERU
PORTUGAL
POLAND
ROMANIA
SERBIA
SINGAPORE
TAIWAN
SPAIN
UAE
UKRAINE
URUGUAY
UK
USA
VENEZUELA
The following states Will Need a visa for staying up to 90 days in Italy-
ANGOLA
BANGLADESH
BHUTAN
CHINA
DOMINICAN REPUBLIC
ECUADOR
EGYPT
GHANA
INDIA
INDONESIA
JORDAN
KENYA
LIBERIA
LEBANON
MADAGASCAR
MALAWI
MONGOLIA
NIGERIA
PALESTINE
PHILIPPINES
QATAR
SENEGAL
SAUDI ARABIA
SOUTH AFRICA
SYRIA
UGANDA
VIETNAM
ZIMBABWE
To know more about the Visa Requirements & Procedures for your State
VISTI DGIT Website