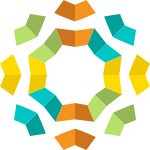 MATERIALS
Download Lyrics
Download Song
Download Flashmob
Download Flashmob Tutorial
SUMMIT PREPARATION PACK
This is a pack to help you prepare effectively for the I CAN Summit which includes:
Schedule
Packing list
Mini BTC Preparation
Clothing Recommendations
Social Media Toolkit
Public Transport
Metro Map
Food
Sightseeing
DOWNLOAD
Art-piece
In order to thank the Pope for hosting the Summit, we are creating an enormous quilt representing each country's I CAN spirit and gifting it to Papa. To support this, all partners are requested to create a 1 foot by 1 foot national textile which is unique to your country, with I CAN written (preferably embroidered) in your own language and something that represents children, you can be as creative as you can, make it as funky and fun. Please remember to choose the textile which can be stitched.
VIEW TEMPLATE
Consent form
Please download consent from below Download link that you will need to get parents to sign.
DOWNLOAD