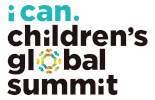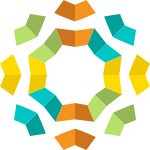 The Opportunity
The future we want will depend on the present we invest in.
'Students who are best prepared for the future are change agents. They can have a positive impact on their surroundings, influence the future, understand others' intentions, actions and feelings, and anticipate the short and long-term consequences of what they do'. (© OECD 2018)
Student agency and wellbeing have been at the forefront of the world's education agenda for 2030. Today we have a unique opportunity to intentionally work towards the collective goal of having a future we desire by investing in the present we have. Design for Change has been working towards this mission for the past decade - offering a simple framework to prepare these young change agents to shape a more compassionate future, Today.
2019 also marks the 150th birth anniversary of Mahatma Gandhi and it is only fitting that the world recommits to his message–Be the Change you wish to see.

Today, our partnership with the Vatican, allows us a unique opportunity to amplify the words of the Laudato Si –Pope Francis's encyclical which suggests the purpose of education should be to help young people become the builders of a more united and peaceful world.